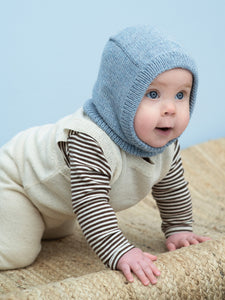 Stay extra warm this winter in the Serendipity alpaca/llama balaclava.  Super soft against the skin.  
Hand wash cold, flat dry
Delicate hand-picked baby Alpaca wool is from Bolivia. Baby Alpaca wool is a natural fiber, very strong and resilient as well as soft and insulating. 
Baby Alpaca is very allergy friendly and therefore an attractive alternative to sensitive skin because it bears no lanolin. 
The term "baby Alpaca" refers to the grading of the fineness of the fiber. It's the softest part of an adult Alpaca, not the age of the animal. It is very soft and lighter than sheep's wool.